Aramean Democratic Organization (ArDO) meeting with Syriac Universal Alliance (SUA).
091205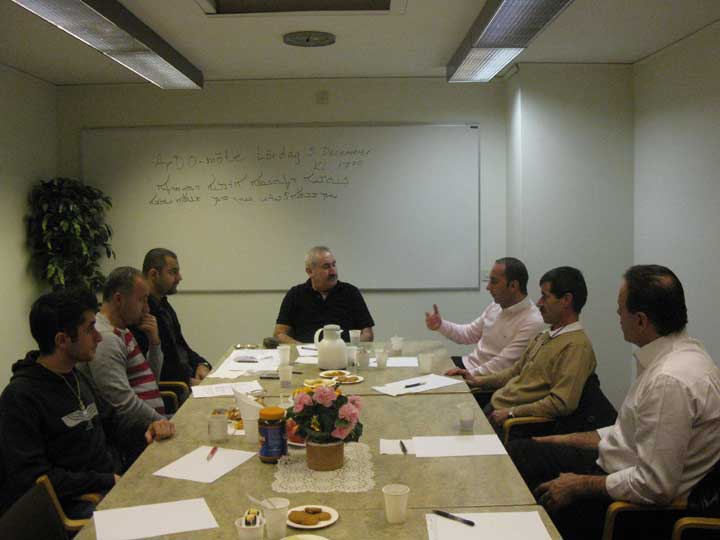 ArDO held its monthly meeting on Saturday the 5th of December 2009 at the ArDO office in Södertälje.
The meeting was attended by the head of SUA, Mr. Johnny Messo that gave a picture of the resent trips made by SUA to the different decision capitals of the world.
Mr. Tony Zayto explained the latest developments about the establishment of Suryoyo Sat in Lebanon witch will be done in collaboration between ArDO and the Jebha Front headed by Mr. Fouad abou Nader.
ArDO continued its meeting by taking 16 decisions that will help the organisation to grow and continue the struggle forward.
Long live the free Aramean Nation and long live a free Lebanon