Human rights in Syria costs blood
20110413
The Aramaic Democratic Organisation (Ardo) would like to inform about the terrible brutality of the Ba'athist regime in Damascus who exposes civilian protesters in various cities across Syria.
Take a look below at these video clips depicting everyday Syria during the recent violence, ranging from aggravated assault to the killings directed against civilian demonstrators who are demanding their human rights such as democracy and freedom of expression without any reason having to be subjected to violence or put into prison.
Four Your Information: It is forbidden for media to film the demonstrations in Syria. Therefore, these videos are filmed with cell phones and private video cameras and uploaded on You Tube among others, so the outside world can see what's happening in Syria right now.
In this video you can see how a young boyhas been brutally beaten in the city Doumah outside Damascus by Syrian security forces.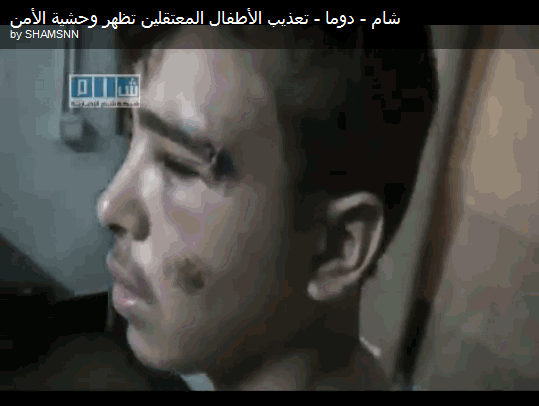 ---
This video shows how a young boy has been brutally beaten by Syrian security forces in the city Daraa (which lies near the Syrian-Jordanian border)