ArDO at the Lebanese Forces European Annual Meeting in Stockholm 2012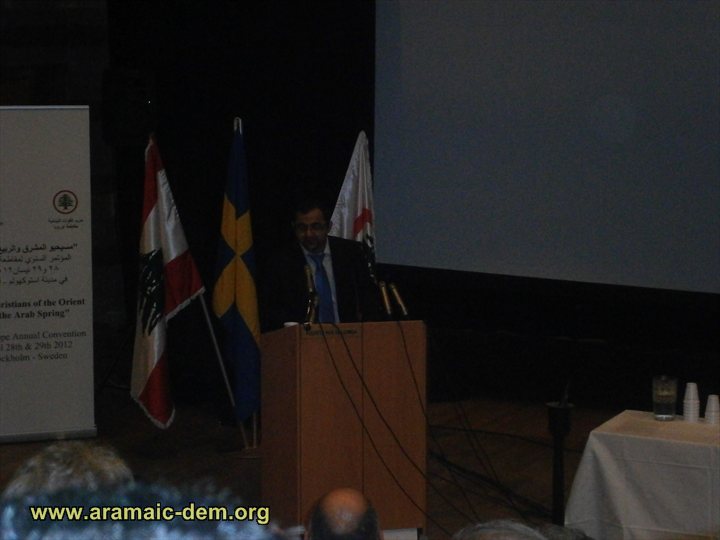 2012-04-28
The Aramean Democratic Organization had the honor to attend the Lebanese Forces Diaspora Congress in Stockholm and present its speech about the so called Arab spring and the role of the Christians in it.
Present was different Middle Eastern Organizations, Swedish parliament members and high Lebanese Forces officials such as the Lebanese deputy Mr. Josef Maalouf and head of the LF diaspora Mr. Antoine Bared.
ArDO does support all the people who revolts against dictatorship but warns that the future can only be bright for the Christians if their fellow Muslim allies will start to view them as full citizens and rewrite the constitutions so that it include full citizenship to all religious, ethnic, cultural and lingual groups.
ArDO spoke about the Christian resistance that started in Lebanon in the 1970s and continued through the Cedars Revolution in 2005.
Long Live The Aramean Democratic Organization and Long Live The Lebanese Forces in our Beloved Middle East.