Hezbollah hooligans in Christian streets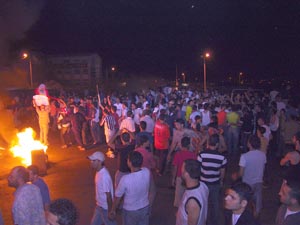 Hezbollah hooligans went in the thursday night to the Christian suburbs or Beirut to demolish and destroy what ever they could find in their way.
Clashes occurred between them and the Lebanese Forces.
Areas with most damages are Ein l Remmeneh and Ashrafiyeh.
More news will come as soon as ArDO gets it.
International coordinator of ArDO Sweden