ArDO stood beside the Copts to defend their rights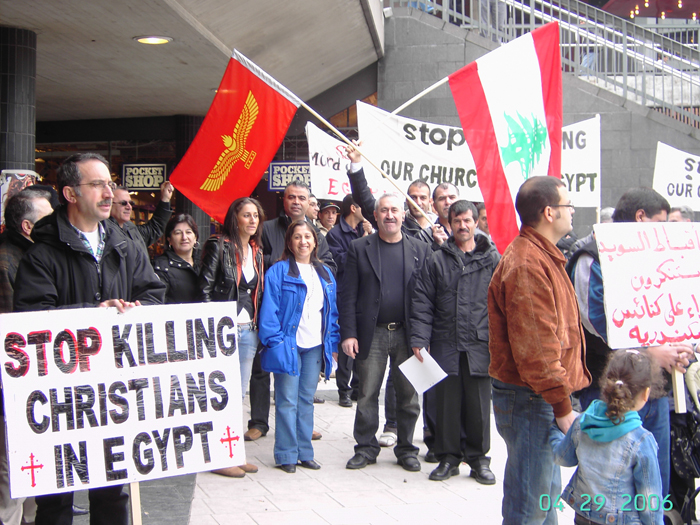 ArDO members gathered around their Coptic brothers and sisters at Sergelstorg in Stockholm to demonstrate against the cruel and barbaric Islamist wave that is sweeping over Egypt these days. The around 500 people from various Middle Eastern minorities walked through the streets of Stockholm until they reached the Egyptian embassy where they stood for over an hour expressing their anger and frustration for the passive role that the Egyptian state had taken to stop the fanatic Islamists from killing Copts and burning churches.
ArDO will continue supporting the Copts in their civil and human rights in Egypt as well as all other minorities in the Middle East.
We in ArDO want to say to the Copts of our beloved Egypt that we are with them in every step of the way. What happened to you happens to us and you can count on us wherever you might need help.
God bless the Aramaic Coptic alliance and may we one day see a democratic pluralistic Middle East.