ArDO met with the Iranian opposition in Europe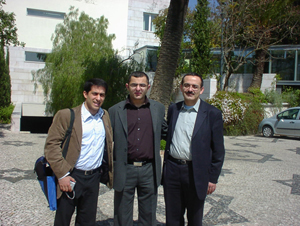 ArDO got the chance to meet the Iranian opposition in the Diaspora while attending the conference held in Lisbon for the support of the UN resolution 1559.
ArDO shared the same views and visions with the Iranian opposition when it comes to the situation in the Middle East and the problem the Iranian regime is making in the different countries.
Together we will reach a better Middle East with better human rights and rights for minorities to feel as first class citizens.
God bless the Aramaic Middle East in the pluralistic future.