ArDO in SOMEC:s annual meeting of the year.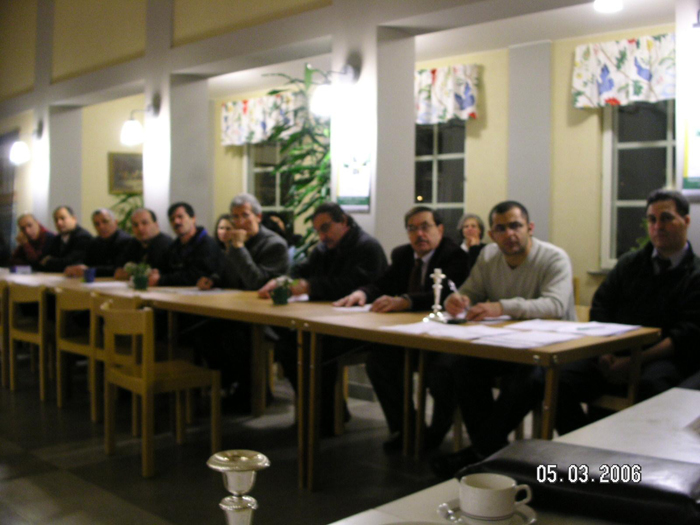 ArDO was represented in the annual meeting of it's sister organization, SOMEC.
The place was the catholic church of Jakobsberg, Stockholm.
Many issues were discussed in the present of between 50 and 60 persons representing many Middle Eastern Christian organizations and churches.
ArDO that was one of the establishing organizations supporting SOMEC from the beginning some 3 years ago. Today ArDO is showing once again that where ever there will be anyone working for the Christian Middle East and the Middle Eastern Christians there will be a helping hand from ArDO giving all the necessary support.
Long Live the Aramaic Middle East.
By: Roni Doumit