ArDO attended the Rafic Hariri memorial at the Lebanese embassy
By: Roni Harb
From left to right: The presidents of the Future movement, Aramean democratic Organization and the Lebanese forces.
Ardo was present at the Rafic Hariri memorial evening at the Lebanese embassy in Stockholm in the 28th of February. The evening was very successful and gathered most Lebanese organisations and parties in Sweden.
The Aramean Democratic Organization gives its condolences to the family of Mr. Rafic Hariri and puts its voice to the Cedar revolution in Lebanon and the UN resolution 1559.
We are working with all the Lebanese patriots all around the world. The patriots that believe in the pluralistic Lebanon, both religiously and ethnically.
God bless our dear Aramaic Lebanon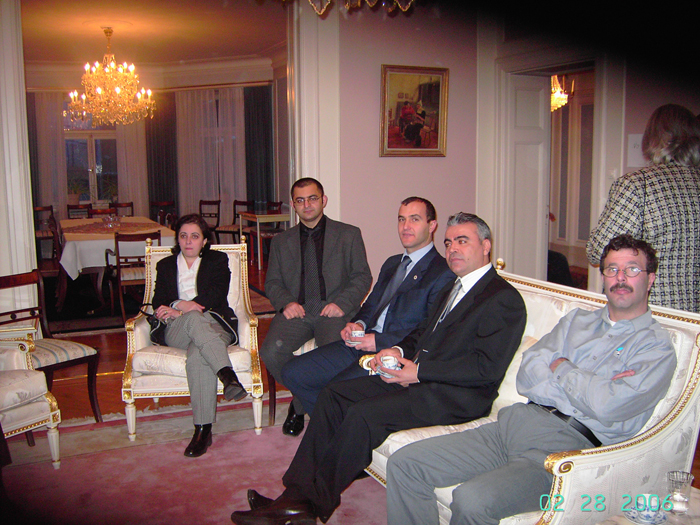 Ardo and the Lebanese forces were the guests of the Future movement in the Lebanese embassy in Stockholm.