ArDO Honours Father George Rahme
081031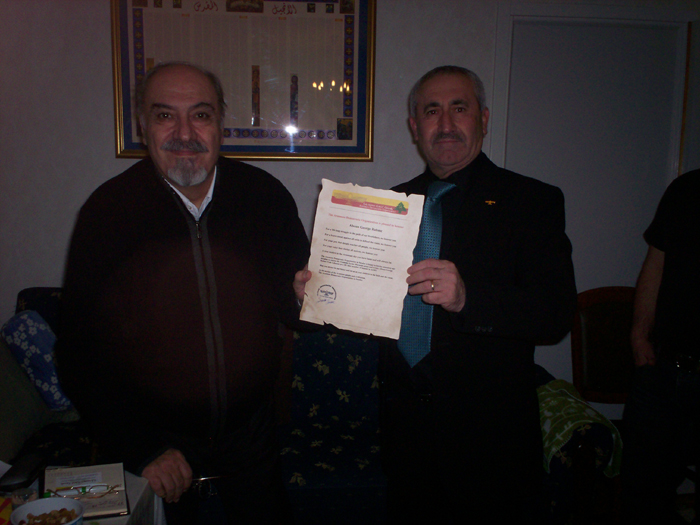 Gabi Gallo the president of ArDO gives a diplom to Abuna George Rahme to honour his work on the Aramean heritage.
The Aramean Democratic Organisation in Sweden had the pleasure to honour Father George Rahme during his last visit to Sweden.
We appreciate all the work Aboun has done for the Aramean culture and identity and wish him a long life full of more energy in the struggle and rights of the Christians of the Middle East.
We in ArDO are choosing Father Rahme to be a life time member of honour in the Aramean Democratic Organisation and we say to him: You will always be our father in the struggle and we hope you always see us as your children in the same cause.
ArDO Board of Sweden