ArDO to SUA:s annual meeting 2008
081008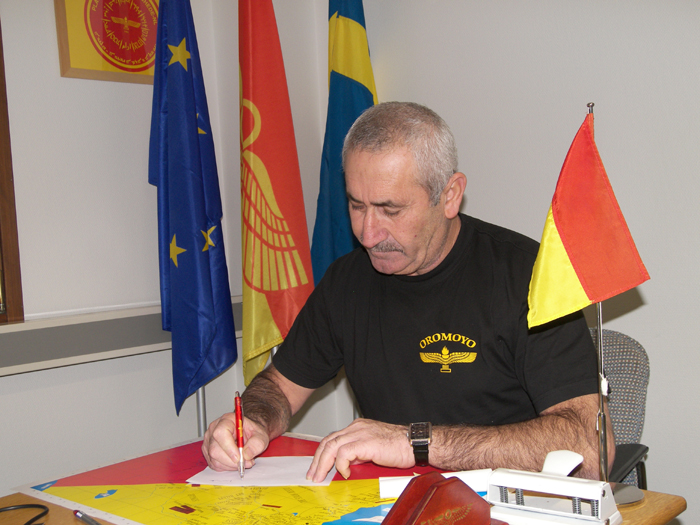 President Gabi Gallo
We in the Aramean Democratic Organization in Sweden would like to wish you in SUA a great extra annual meeting in Germany. ArDO view the Syriac Universal Alliance as a very good ally in the struggle to get our people rights back.
We wish you great success and hope that you can be more effective in the future and more organized so that it will benefit our people in all corners of the world but mostly in the Aramean mother land.
We in ArDO have a wish to you and it is to start letting others than members of the Syriac Orthodox Church to be active in this international organization. We think SUA could have much more power if it reached out to people belonging to other churches.
ArDO like to see the Aramean name more used in SUA activities and we like to suggest for you to add the Aramean name to the existing SUA name. We have a request that it would be ASUA (Aramean Syriac Universal Alliance).
Last but not least, ArDO hope that SUA can put some goals for the future that suit the aspiration of our people. Such a goal is our right to rule in our own state some day. The struggle to have a piece of land called ours has started and we should all work together to reach there.
Wishing you all the best,
Your brothers and sisters in ArDO
In the service of our Aramean people and civilization
The board of the Aramean Democratic Organization, ArDO