Paolo Casaca visiting ArDO in Sweden
071110
The Portuguese EU parliamentarian Mr. Paolo Casaca honoured the Aramaic Democratic Organization with his visit to Sweden. The visit that was an arrangement by the International Lebanese committee of UNSCR 1559 and ArDO Sweden was a great success.
Mr. Casaca spoke about the situation in Iraq, especially for the Christian groups there.
Europe should help with more effective methods so that the minorities of Iraq will be able to live their normal lives in the country, said Mr. Casaca. Also more EU countries should take their responsibilities to take care of refugees from those minorities.
Mr Casaca expressed his worries for Lebanon and urged the Lebanese to elect a president free from all terror influences. We shall not give up the hope on Lebanon the democratic free country. The axis of evil in the Greater Middle East shall not have the last word.
Paolo explained the Iranian connection in Iraq, Syria, Turkey, Lebanon, the Gulf and even in EU and the USA.
The group of ArDO with their allies felt the great aura that Paolo Casaca was spreading and their were many issues agreed on in the matter of continuing the corporation towards a democratic pluralistic Middle East that respect all its citizens and gives our people the rights they long for.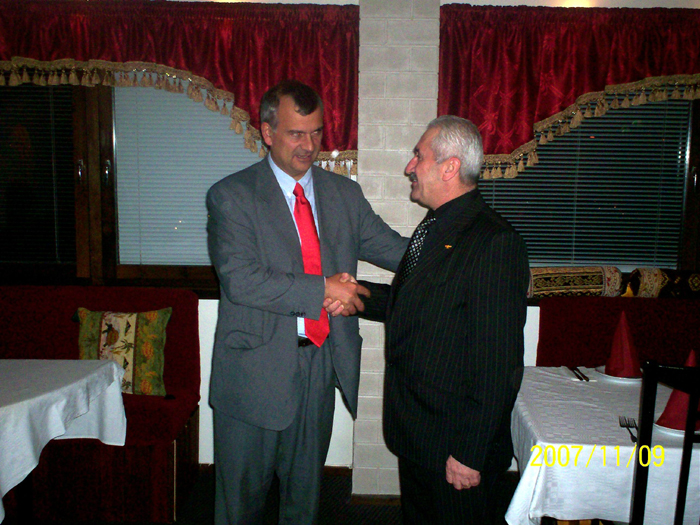 The EU parliamentarian Mr. Paolo Casaca together with Mr Gabi Gello, the head of ArDO Sweden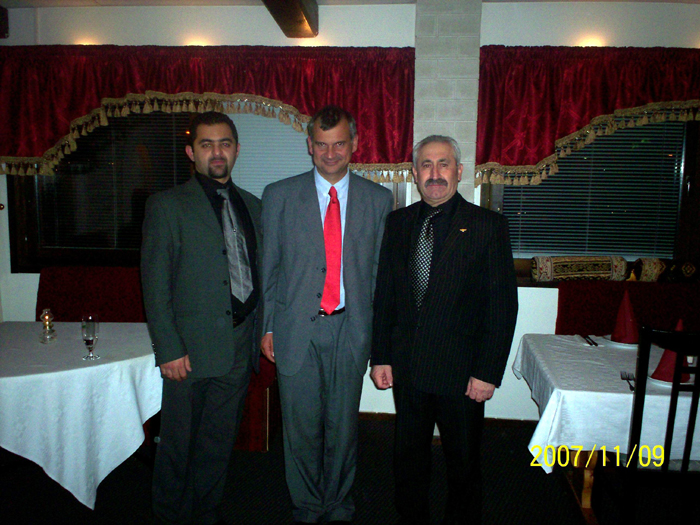 ArDO head Gabi Gello together with EU parlamentarian Paolo Casaca and the head of the Swedish branch of the International Lebanese committee for the implementation of UNSCR 1559 Roni Doumit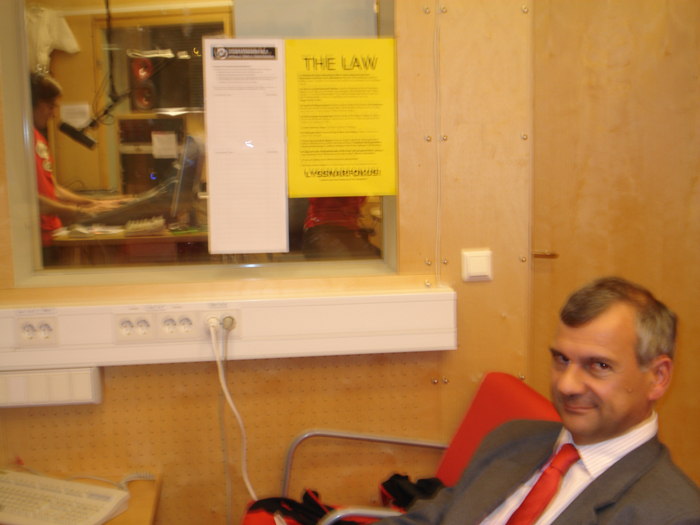 Mr. Casaca in the radio program "The way to democracy" hosted by Roni Doumit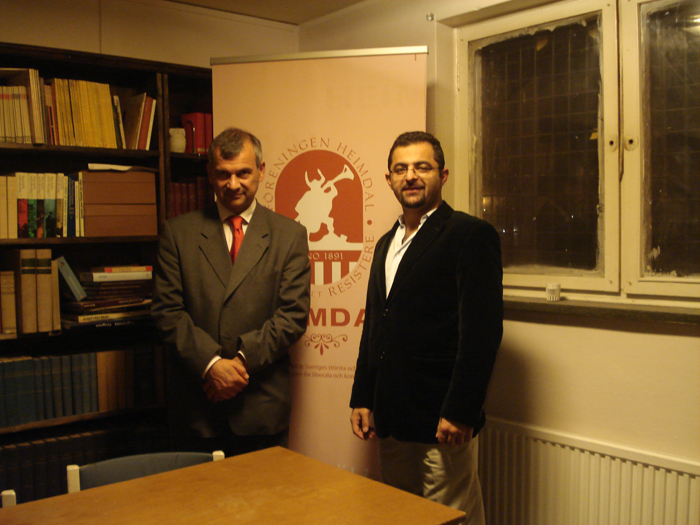 Mr. Paolo holding a lecture about the democracy process in the Middle East in the conservative and liberal organization Heimdal
Mr. Paolo handing over the Vatican flag of the Azores islands to Mr. Josef Saouk, senior advisor in Middle Eastern Aramaic organizations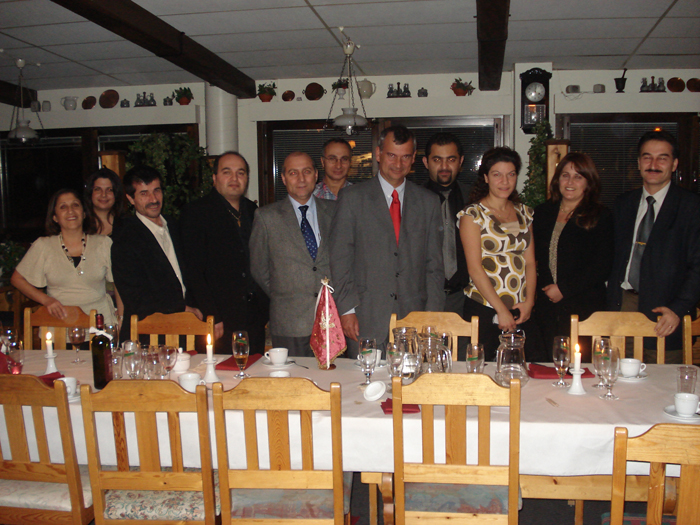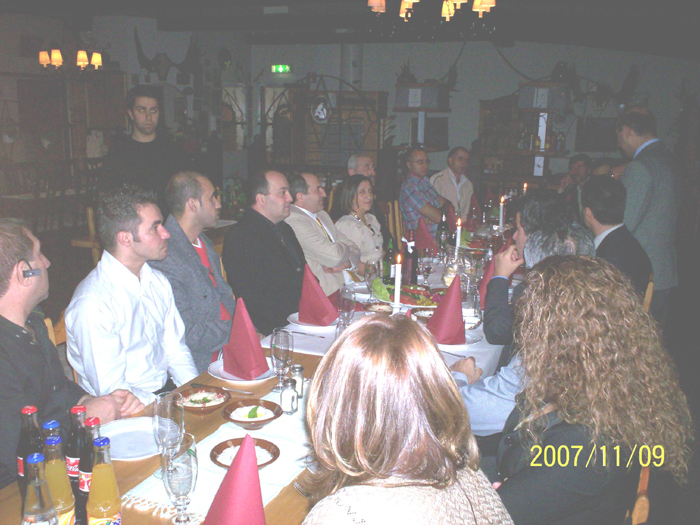 ArDO members satisfied in the company of Paolo Casaca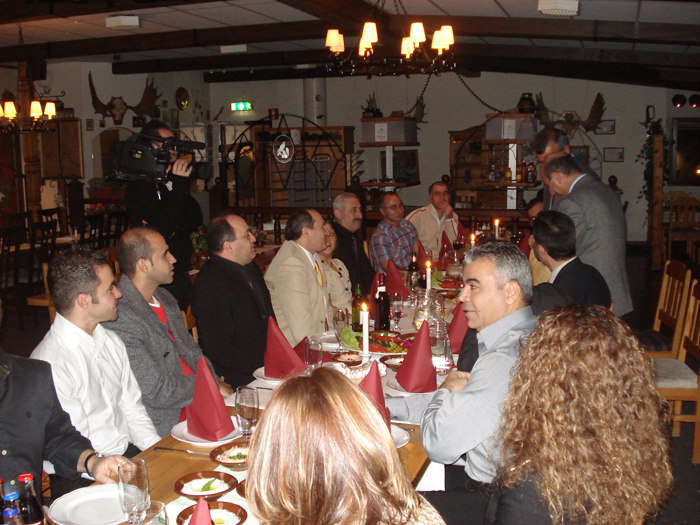 Suryoyo Sat was present to cover this great event
By: ArDO Media Office